NEW LOOK,
SAME REFRESHING,
LIGHT &
CRISP TASTE!
Now 5 prebiotic flavors
to love and support a
happy gut.

Happy Gut, Happy Life!

ORGANIC | NON-ALCOHOLIC*
VEGAN | GLUTEN-FREE
A trillion microorganisms, good and bad, live in our gut and impact our health. PREBIOTICS are food for the good guys—the probiotic bacteria—helping tip the balance in their favor and promote a happy digestive system.

Prebiotics and probiotics help us live our best lives. But how do they differ? What are their respective roles in gut health?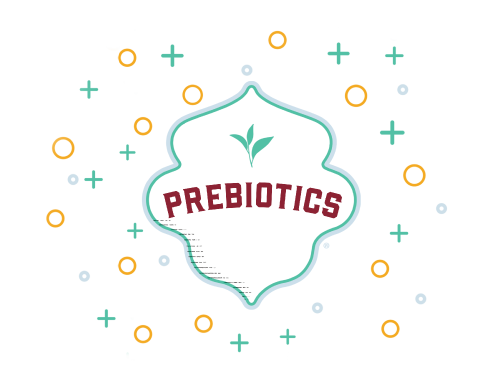 Do not naturally occur in the gut
Are not live bacteria
Plant-based fibers that help PRObiotics grow Can naturally occur in the gut
Are live bacteria
Good bacteria that can be nourished by PREbiotics
Wonder Drink Prebiotic Kombucha is the first and only kombucha with an effective dose of Xylo-oligosaccharides (XOS Fiber), a plant-based, organic prebiotic fiber. XOS Fiber—or "Xylo," as we like to call it—only nourishes the good bacteria, known as probiotics, in your gut.
WHAT FOODS HAVE PREBIOTICS?
There are many types and sources of prebiotics and not all are created equal! Prebiotics can be found in green bananas, onions, asparagus…but usually in low quantities.

You need 15 green bananas or 1/2 lb of onions to get the same amount of
prebiotics in a 12 oz can of Wonder Drink Prebiotic Kombucha.
AVAILABLE IN FIVE DELICIOUS FLAVORS